Welcome to Paint Sprayer Zone!
At Paint Sprayer Zone, we're passionate about helping you bring your visions to life, one spray at a time. Painting can be both an art and a chore, but any project can become a masterpiece with the right tools. Our mission is to provide in-depth, unbiased reviews and ratings of the best paint sprayers on the market, helping you make informed decisions that best suit your needs.
Why Choose Paint Sprayer Zone?
Expert Insights: Our team is made up of painting professionals and enthusiasts who have hands-on experience with a wide variety of paint sprayers. This allows us to provide you with genuine, firsthand insights.
Comprehensive Reviews: We don't just scratch the surface. Our reviews delve deep into each paint sprayer's features, pros, cons, and nuances, ensuring you get a holistic view.
Comparison Like No Other: Not sure which sprayer to go for? Our compare feature allows you to pitch products against each other, weighing their features, ratings, and reviews.
Community-driven: We value the feedback and insights of our community. Join our discussions, share your experiences, and help others find the perfect paint sprayer for their projects.
Our Vision
In a world where DIY is more than just a trend, we envision a community where individuals are empowered with the knowledge and tools they need to make their spaces beautiful. By providing top-tier content and a platform for sharing experiences, we aim to be your go-to hub for all things related to paint sprayers.
Join Us on the Journey
Whether you're painting a room, furniture, or an entire home, we're here to guide and support you. Dive into our extensive library of reviews, join our community discussions, and make the world a more colorful place together.
Thank you for trusting Paint Sprayer Zone. Happy painting!
---
Contact Us
If you have questions, suggestions, or would like to share your painting journey with us, feel free to reach out through our contact page.
Meet Our Team
---
Mike – Editor in Chief
A seasoned painter with over 15 years in the industry, Mike transitioned from hands-on painting projects to the digital world of paint sprayers. His extensive experience gives him a unique perspective on what users truly need when it comes to painting tools. As the Editor in Chief of Paint Sprayer Zone, Mike ensures that every piece of content not only provides value but also reflects the realities of painting — the challenges, the joys, and the intricate details.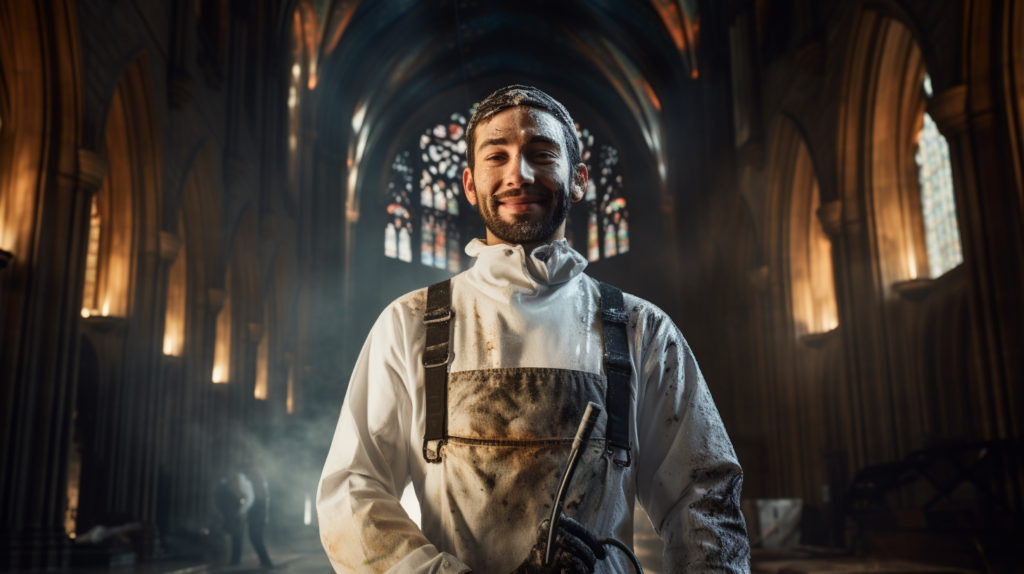 When he isn't meticulously reviewing the latest paint sprayers or editing articles, Mike loves to delve into DIY projects around his home. He's a firm believer that with the right tools and knowledge, everyone can transform their space into a work of art.
Fun Fact about Mike: He painted a mural in his hometown's community center, which still receives compliments to this day.
---
Franz – Writer
Franz came aboard the Paint Sprayer Zone team with a background in both journalism and home renovation. His articulate writing style, combined with a passion for DIY projects, makes him an invaluable asset. Franz has a knack for breaking down technical jargon into easy-to-understand content, ensuring that even the most novice of readers can grasp the complexities of paint sprayers.
Over the years, Franz has transformed numerous spaces, from run-down sheds to vibrant living rooms. His hands-on experience coupled with his in-depth research skills ensures that his articles are both practical and informative.
Fun Fact about Franz: He once restored an old piece of furniture using just a paint sprayer and some creativity, turning it into a centerpiece in his living room.
---
Isolde – Writer
---
Drenched in creativity and armed with a fountain pen, Isolde weaves words as gracefully as a painter strokes their canvas. A writer for Paint Sprayer Zone, her passion for colors, textures, and spaces finds a harmonious blend with her profound knowledge of painting tools and techniques.
Having grown up in a family of artists, Isolde's tryst with paints began early. While her relatives expressed themselves on canvas, Isolde found her medium in words. She dedicated herself to chronicling the world of painting, understanding the nuances of each tool, and the artistry behind every spritz of a paint sprayer.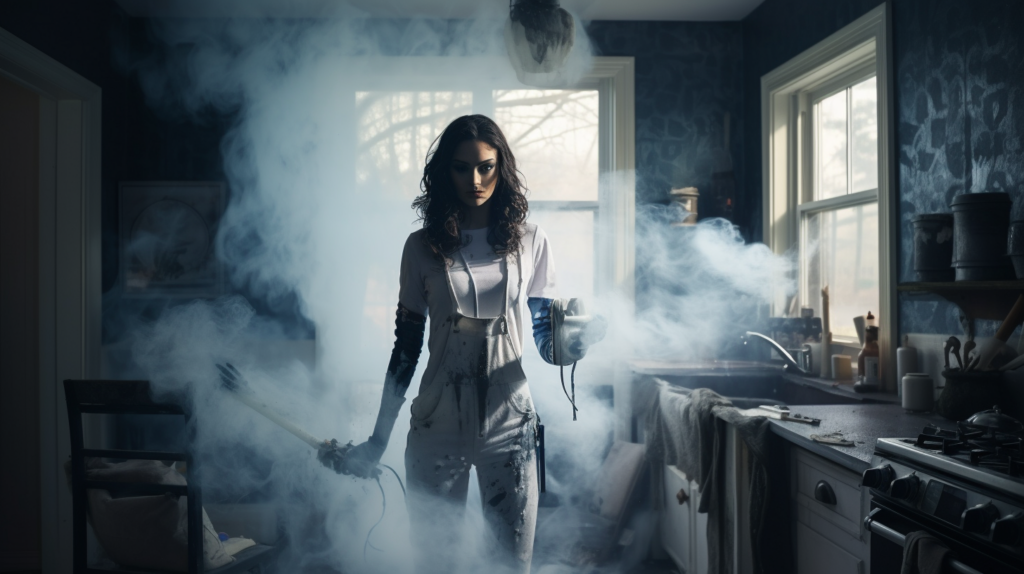 At Paint Sprayer Zone, Isolde's articles stand out not just for the depth of research and detail but also for the poetic touch she adds, making the often technical world of paint sprayers come alive with vivid imagery.
Fun Fact about Isolde: She once embarked on a cross-country road trip, gathering stories of painters and craftsmen, which she hopes to publish in a book someday.
---
Isolde's writings are a testament to her belief that every space tells a story, and with the right tools and hues, anyone can be the storyteller. Her dedication ensures that our readers not only find the information they seek but also enjoy the journey of discovery.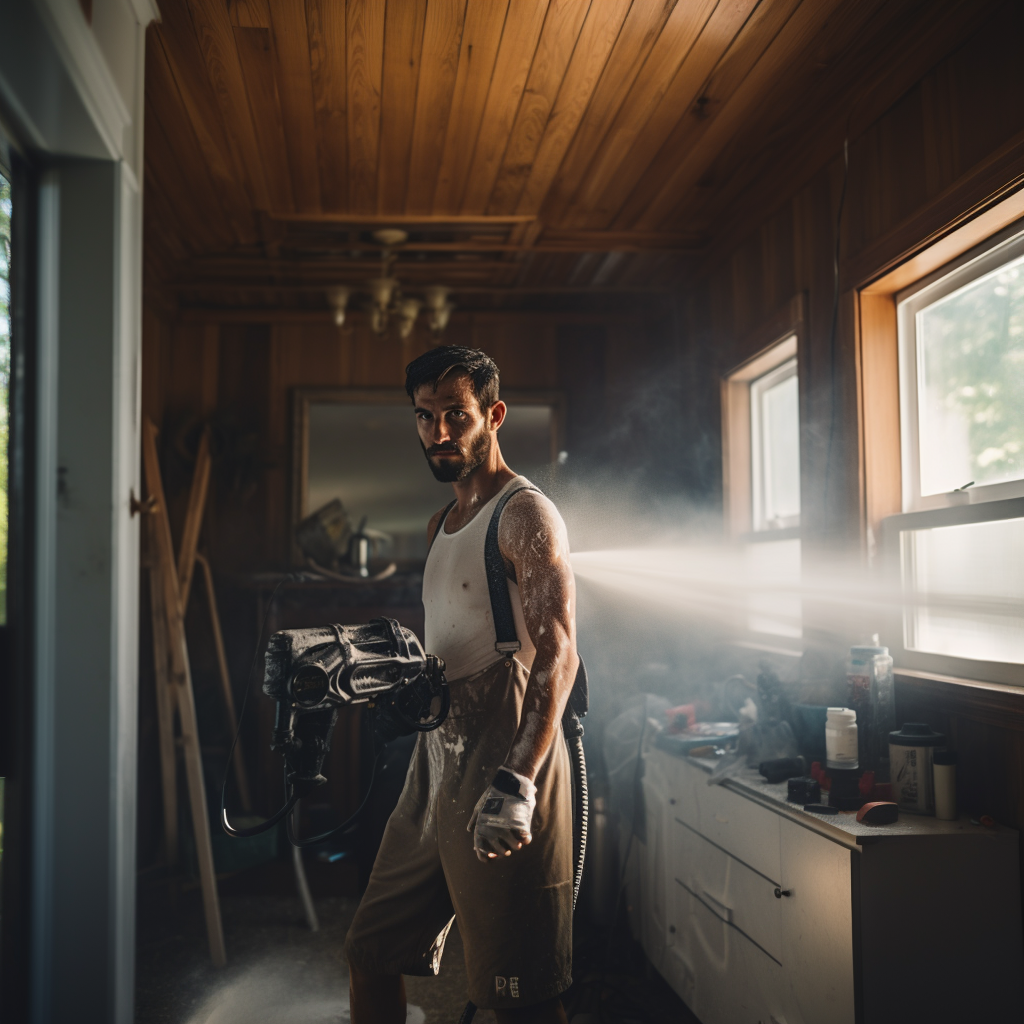 Together, Isolde, Mike and Franz form a dynamic trio, bringing both expertise and passion to the Paint Sprayer Zone community. Their shared vision is to empower every reader with the knowledge to make their painting projects a resounding success.